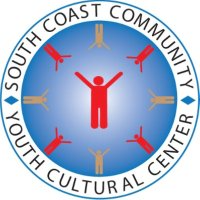 The South Coast Community Youth Cultural Center (SCCYCC) , a 501(C)3, is working to establish collaborative relationships with public agencies, nonprofit organizations, local public schools and other social service agencies to address the urgent and long-term needs of our community's kids in need. These collaborative efforts and SCCYCC's broad-based curriculum provide a unique and advantageous after-school program to affectively service kids in need. We encourage you to learn more about
SCCYCC programs
, our philosophy and ways in which you may help the SCCYCC go after its mission.
ARRIVAL AT THE STUDIO
Parents and guardians must sign in and out at reception when arriving and leaving the building. Please ensure that you leave students in the care of the teacher, assistant or a member of the staff before leaving. Students must not be left unaccompanied in the building.
LATE ARRIVAL
Please arrive at least 10 minutes before the class begins so that your child is ready to start their class on time. Students who are over 15 minutes late will not be admitted, as this causes serious disruption to the class and also puts students at risk of injury if they miss the warm-up.
FACILITIES
Parents and guardians are welcome to wait in the waiting area during the classes. Drinks and food must not be consumed outside the waiting area. Students are allowed to bring a refillable water bottle with them into the studio.
WATCHING DAYS
Our Watching Days give you the chance to see how your child has progressed in class. Watching days take place in your normal class time towards the end of each term and dates are published around half term.They will be posted on the noticeboards on the website.
PROCEDURES
Due to the nature of dance classes, some physical contact between the teacher and student may be necessary. If you would like to discuss this further, please contact the dance teacher.
CUSTOMER INCIDENTS
Aggressive, abusive or anti-social behavior is not tolerated from customers or students in any part of the premises or at any time, whether toward school staff, visitors or other customers or students. The Dance School is only one part of the wider organization and therefore we ask that you remember that the headquarters is a workplace for many different people. Please conduct yourselves in an appropriate manner and respect the staff, all visitors and policies at all times.
PUNCTUALITY
It is vital that students arrive in good time. Those arriving late for class they may miss important information and impede the learning of others.

ATTENDANCE
Regular attendance is extremely important. If students do not attend on a regular basis then the development of the class and the individual student will be affected. Students' attendance will be monitored as they prepare for their assessments. We regret that it is not possible to make up missed classes by attending another class for which you are not registered.

DISCIPLINE
Pupils are expected to behave in an orderly, civilized and well-mannered way and to show respect to their teachers, assistants and other students when attending the Dance School. Failure to comply with the rules and regulations may be result in withdrawal . Bullying is NOT tolerated.
UNIFORM
It is extremely important that students arrive dressed and ready for class in full Dance School uniform in order to be able to work correctly and safely in class, and to present a neat and elegant appearance. All students (if hair length permits) should have their hair in a neatly tied bun. We ask that all students make a concerted effort to come to class wearing a bun or headband for shorter hair.
CHANGING
Should there be a need to change clothing during the course of their class, then dance teacher will assist with getting the student changed in a safe environment. Students will only be changed in the designated changing areas in the presence of other students or teachers, but never alone with one adult.
MOBILE PHONES
Do not use mobile phones while in the changing rooms. Phones are also not prohibited in the dance area unless it is a watching day or permitted by the dance teacher.
DROP OFF AND COLLECTION
Parents and guardians are asked to drop off students directly before the start of their class and to supervise them until the class time.